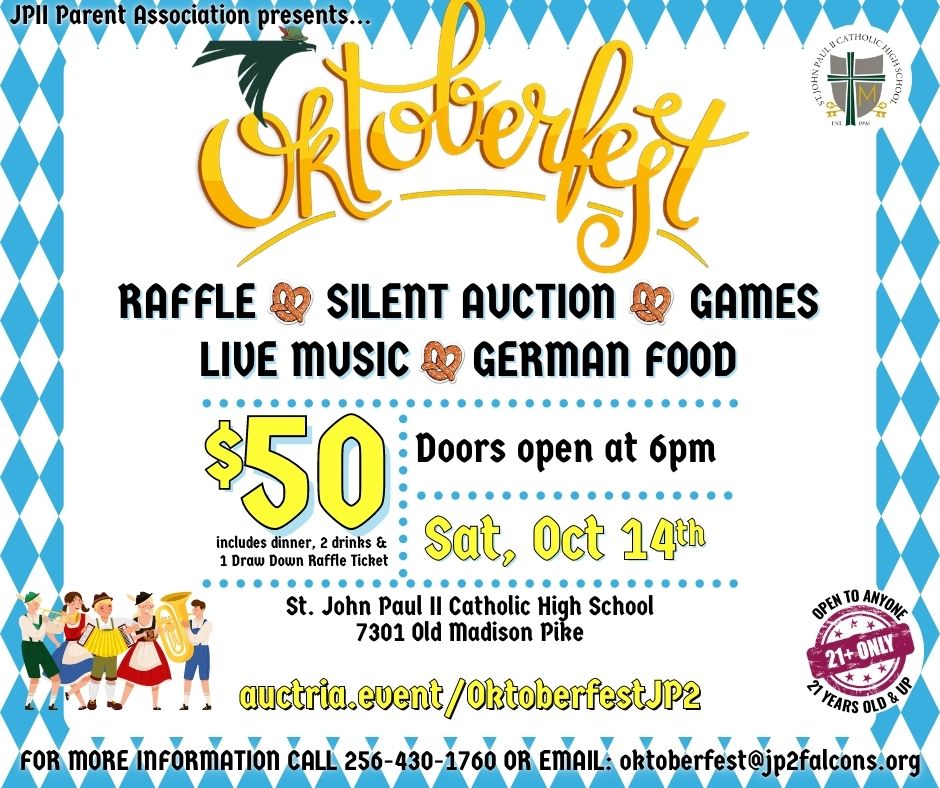 On Saturday, October 14, 2023, St. John Paul II Catholic High School
will come together with the local community to celebrate its annual Oktoberfest. This event provides a fun-filled evening with German food, live German music, a silent auction, and an assortment of games for all in attendance. Please visit us online by scanning the QR code or by going to https://auctria.events/OktoberfestJP2. You can buy tickets online with a credit card or print our registration form to send to the school. Questions? Email Vickie Marks at
Oktoberfest@JP2falcons.org
.
All net proceeds will be used to improve the school's safety measures and equipment.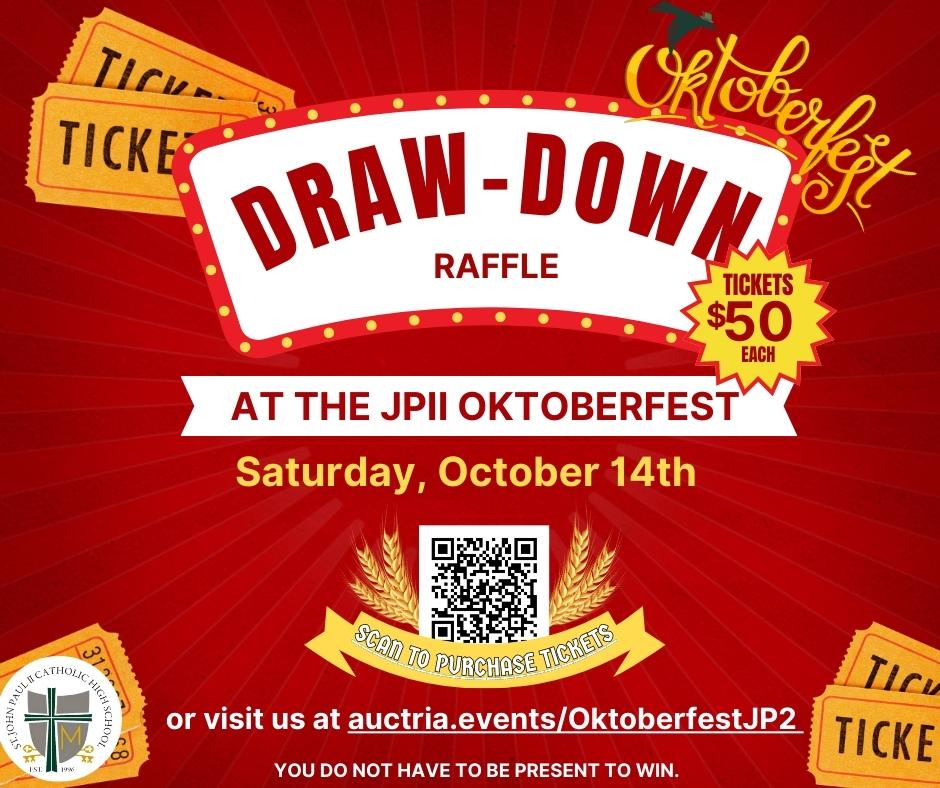 If you cannot attend our Oktoberfest, you can still support our efforts by purchasing tickets for our Draw-Down Raffle. This is a reverse raffle! The last few ticket holders can decide to split the pot or to keep going until there is only one winner left. You don't have to be present to win, but only those present will make the decisions. The size of the pot depends on how many tickets are sold. Last year the pot was over $2,000! To purchase a ticket by credit card or check, scan the QR code to the left or visit us online at https://auctria.events/OktoberfestJP2. Questions? Email Vickie Marks at
Oktoberfest@JP2falcons.org.