Great Job!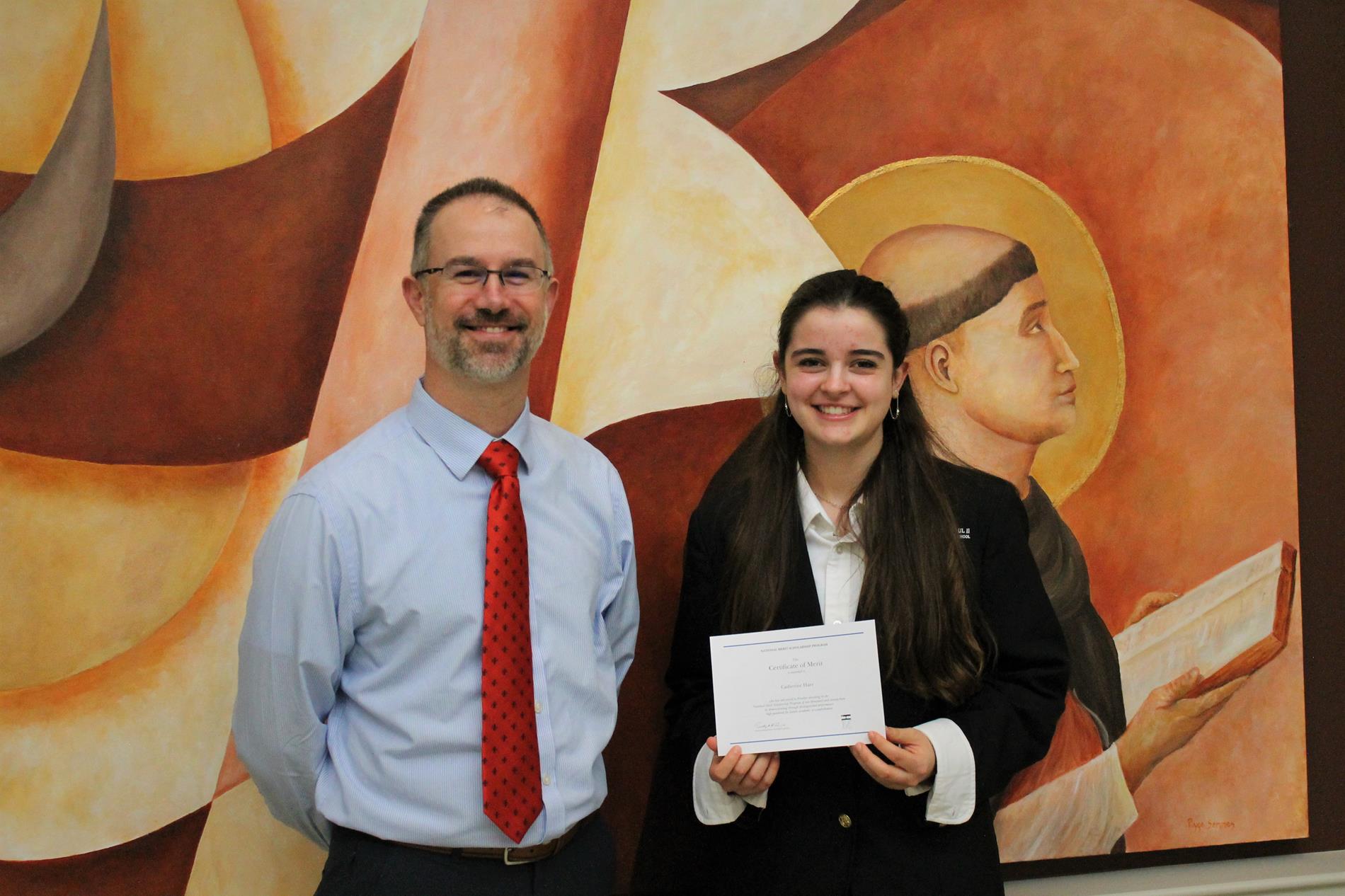 ---
St. John Paul II Catholic High School is proud to announce that out of the 16,000 Semifinalists named in the 2023 National Merit Scholarship Program, Catherine Hare has met all requirements to advance to Finalist standing in the competition. On February 15, 2023, at a school assembly, Catherine was recognized and received a Certificate of Merit from the National Merit Scholarship Corporation.

Catherine Hare, daughter of William "Burke" and Mary Hare, is a senior at St. John Paul II Catholic High School. She participates in numerous student activities:
President of the House of the Holy Cross, Co-Captain of the TARC (The American Rocketry Challenge) Team, Vice President of the Spanish Club, Girls' Varsity Basketball, Mu Alpha Theta (National High School Mathematics Honor Society), Aerospace Mentorship Program, and National Honor Society. She was selected to represent St. John Paul II Catholic High School in June 2022 for the Alabama Governor's School.

The entire St. John Paul II school community congratulates Catherine on her outstanding accomplishments and her recognition as a National Merit Finalist. Our thoughts and prayers are with Catherine and her family as she moves into the next phase of the competition. Finalists will be considered for National Merit Scholarship Awards to be offered later this spring.