National Merit Scholarship Qualifiers Announced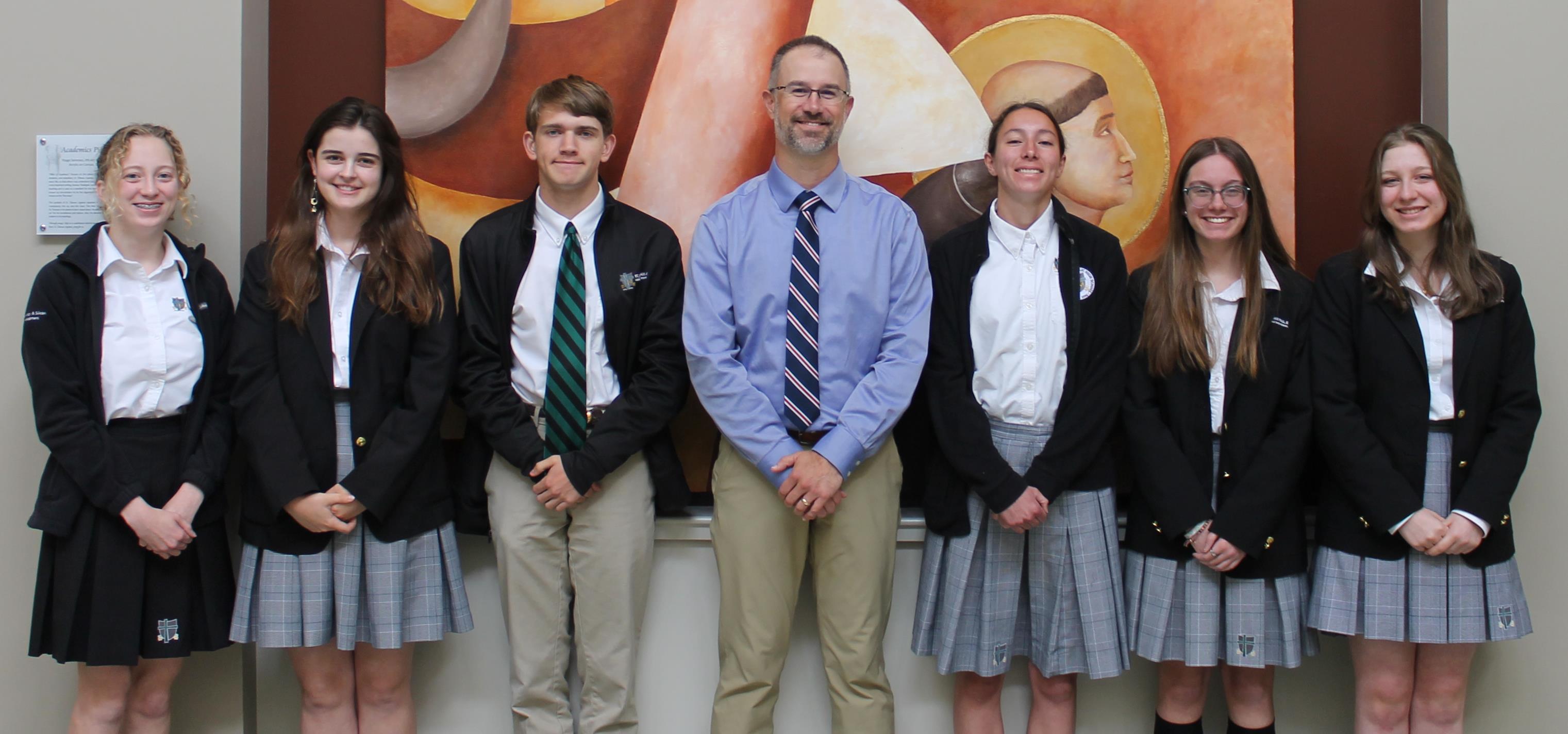 ---
Six juniors from the JPII Class of 2023 are being recognized as qualifiers in the National Merit Scholarship Corporation program. In September, the National Merit Scholarship Corporation will recognize these juniors as either Commended Scholars or Semifinalists in the program. The JPII students are: Lillian Butler, Mary Custodio, Evelyn Detwiler, Joseph Doktor, Catherine Hare, and Zoe Patin.
From approximately 1.5 million program entrants, each of these students is among the 50,000 highest-scoring participants. The PSAT is a standardized test administered by the College Board and co-sponsored by the National Merit Scholarship Corporation (NMSC). Juniors that are United States Citizens who take the PSAT could possibly qualify for the National Merit Scholarship Program and National Hispanic Recognition Program based on qualifying scores each year.
In early September, approximately 16,000 students, or one-third of the 50,000 high scorers, are notified that they have qualified as Semifinalists. To ensure that academically talented young people from all parts of the United States are included in this talent pool, Semifinalists are designated on a state-representational basis. They are the highest scoring entrants in each state.