To be considered for enrollment at St. John Paul II Catholic High School, the following steps must be completed and submitted to the Admissions Office:

Step 1 - Application for Admissions and non-refundable $60 fee submitted online, including recommendation forms located within the online applications.

Step 2 - Records Request - unofficial report cards/transcripts for current and previous grades, and standardized testing within the last three (3) years will be requested by the JPII Admissions Department

Step 3 - If requested, interview with member of Admissions Team/Counseling Department (required for transfer students and individuals inquiring about a personalized learning plan).

The Admissions Department will evaluate the applicant's academic, social and behavioral history. Acceptance may be given with stipulations regarding academic, behavioral and social expectations to be met during the first semester of school or for any stated period of time. A student who is not passing all subjects with a grade of at least a 70 may not be considered for admission. A student with major or multiple disciplinary infractions may not be considered for admission.

Step 4 - Once accepted, student completes a Course Selection Request, sent by the Counseling Department
Step 5 - Family will receive an email with Enrollment/Registration Instructions. Once the Online Enrollment packet is complete and registration fee is paid, the student is officially enrolled at JPII!! Then...

Welcome to the Falcon Family!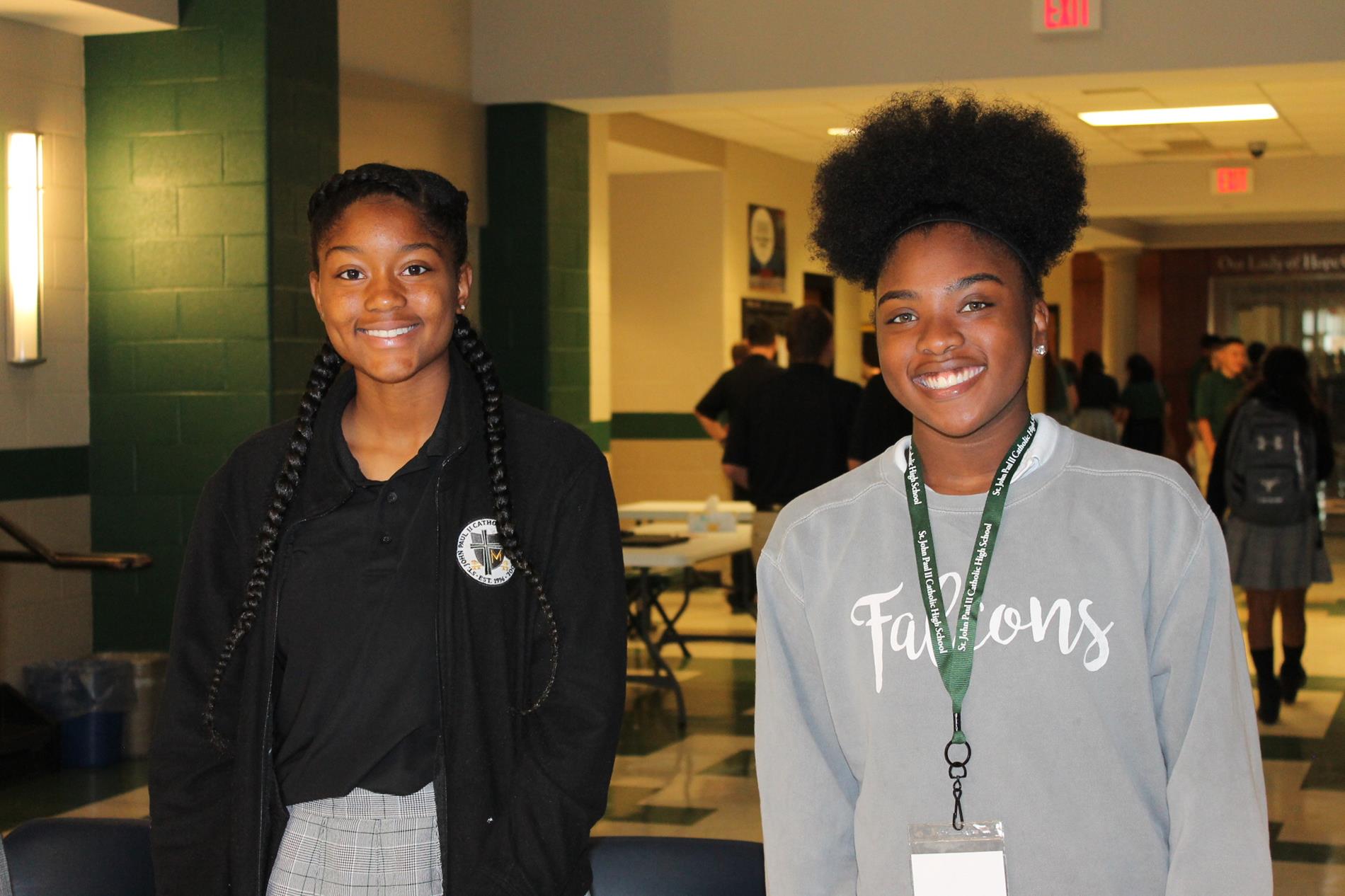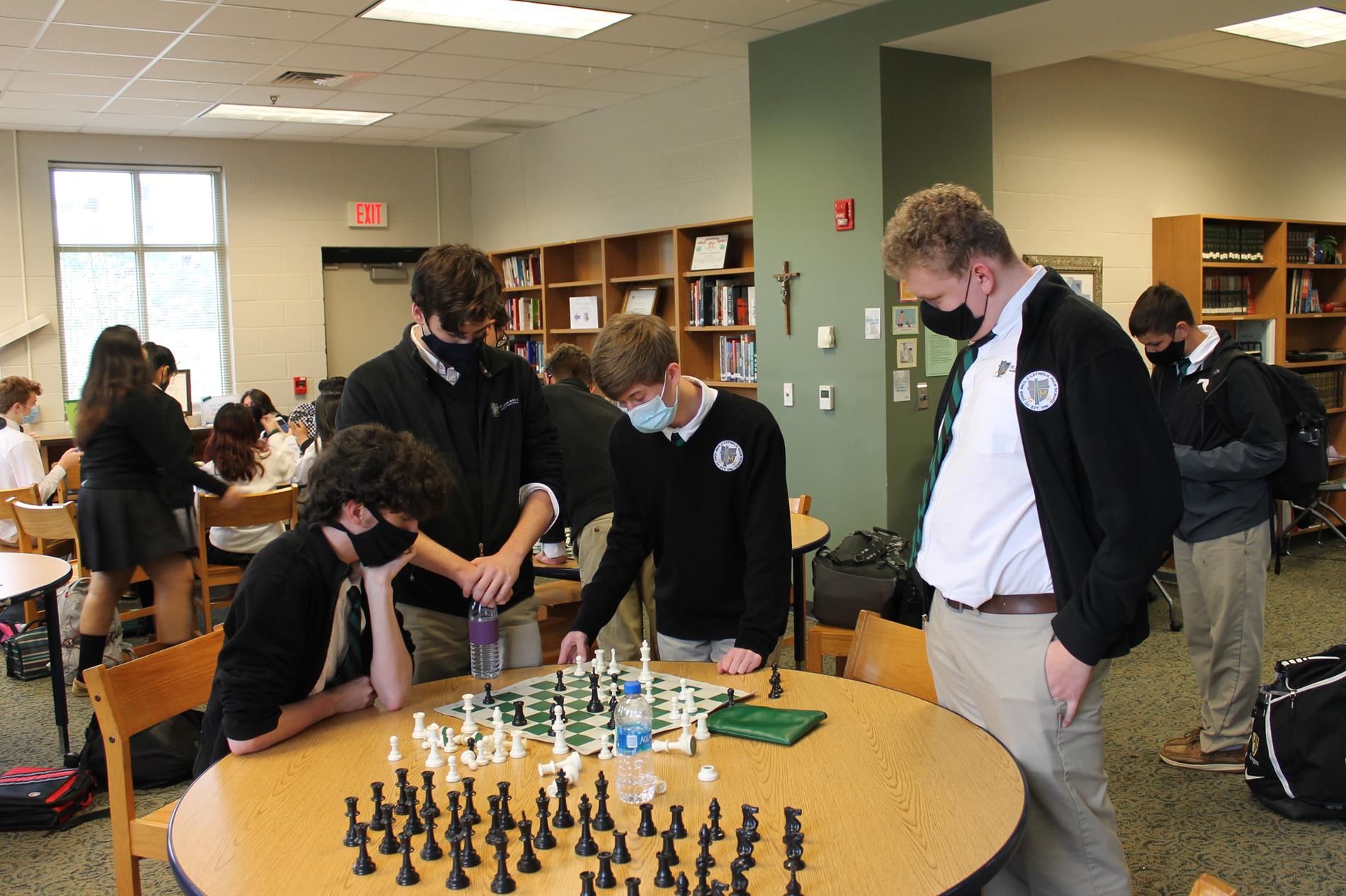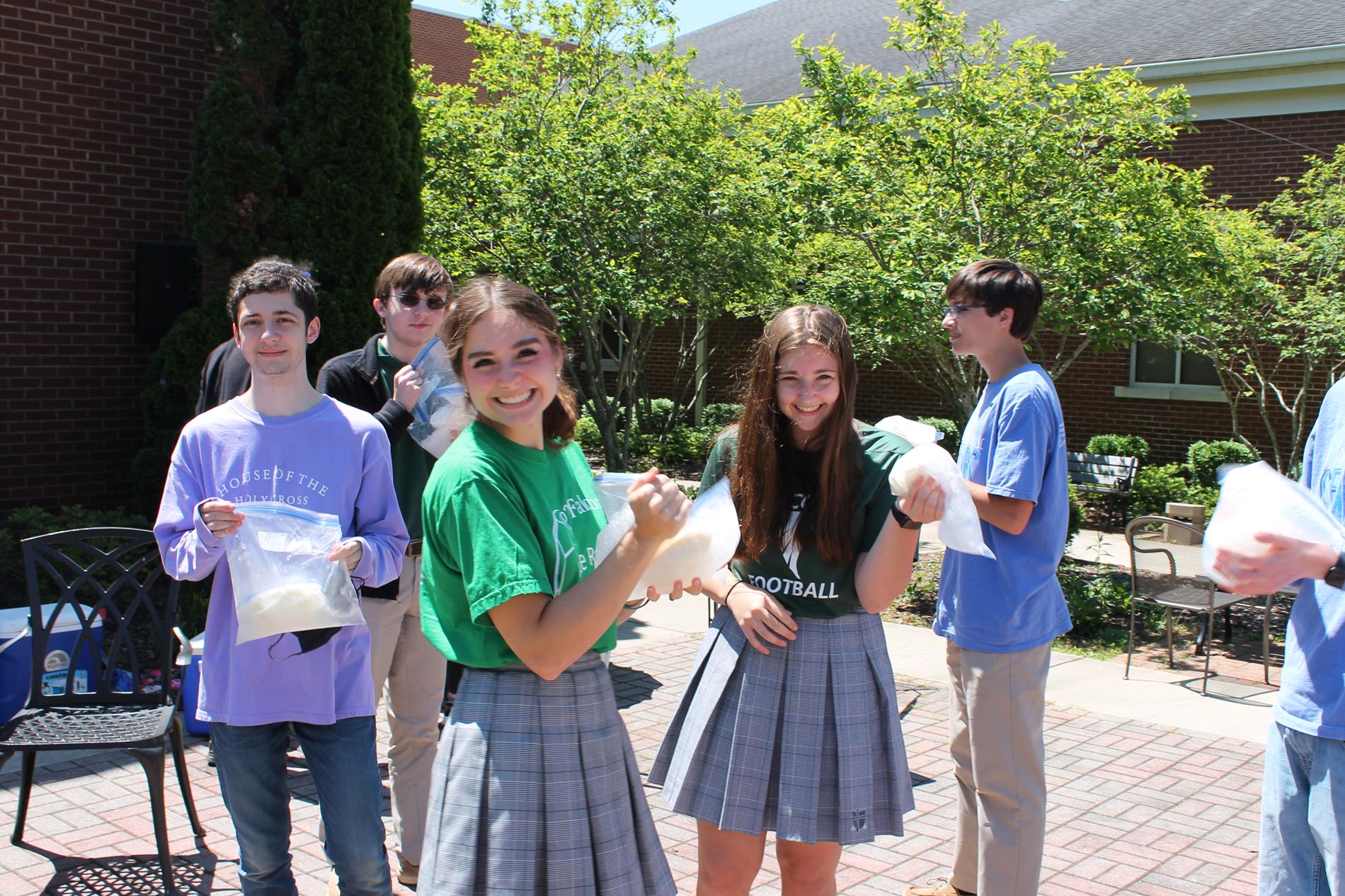 Interviews:
As needed
Notification Invitations Mailed:
First Round - December 2021
Regular enrollment: $325 thru Feb 28, 2022
Late enrollment: $375
March 1, 2022 and after
New Family Welcome & Club Fair: April 20, 2022
JPII Financial Assistance Application Deadline: TBD
Visit Our
Financial Aid/Scholarship Page
International students are welcomed to join the JPII family! We work with several student exchange programs and accept F1 visas. Whether you are applying through a JPII-approved student exchange program or with an F1 visa, please note the following enrollment requirements:
A score of 50 or higher on the TOEFL (Test of English as a Foreign Language).

A internet-based video interview with the Admissions Director, Guidance Counselor and Dean of Academics will be part of the admissions process for students.

A translated transcript from an accredited evaluation service
Student must be in the United States a week in advance of school start date, and take the St. John Paul II Catholic High School math assessment for math placement.

ESL tutors are not provided by the school. A tutor should already be in place before the student arrives so services can occur as soon as needed.

Students must maintain a C+ average in each subject.

Only incoming Junior and Senior students will be considered.

The school does not provide housing.

There is an additional premium fee of $3,000 for international/exchange students. *Subject to change.
We works closely with transfer students and their families to ensure continuity of instruction, proper course placement, and fulfillment of Alabama graduation requirements.
Students seeking admission for grades 10-12 must submit an Online Application and a Principal/Counselor Recommendation Form.
Transfer students must:
Successfully completed the previous year with a minimum unweighted GPA of 2.25
Have no final failing grade in any course
Demonstrate an overall good discipline record
Not be leaving their previous school for any disciplinary reason
Submit a recommendation from a Principal/Counselor
Submit high school records
Transfer students will also be asked to interview with an administrator/member of the JPII Admissions team
For additional information regarding International or Transfer Students, please contact the Admissions Office at
256-430-1760 or admissions@jp2falcons.org.