Tour JPII/Schedule a Shadow Day
Our Shadow Day program is one of our most successful student onboarding programs at JPII. Students often leave at the end of the day feeling like part of our Falcon family. We pair interested students with current students who have similar interests and academic abilities. Visiting students get to see our wonderful teachers in action, get to interact with other students during classes, and get to learn more about our house system and our very popular Flight Time. Eighth grade students and potential transfer students experience first-hand what it is like to be a JPII Falcon!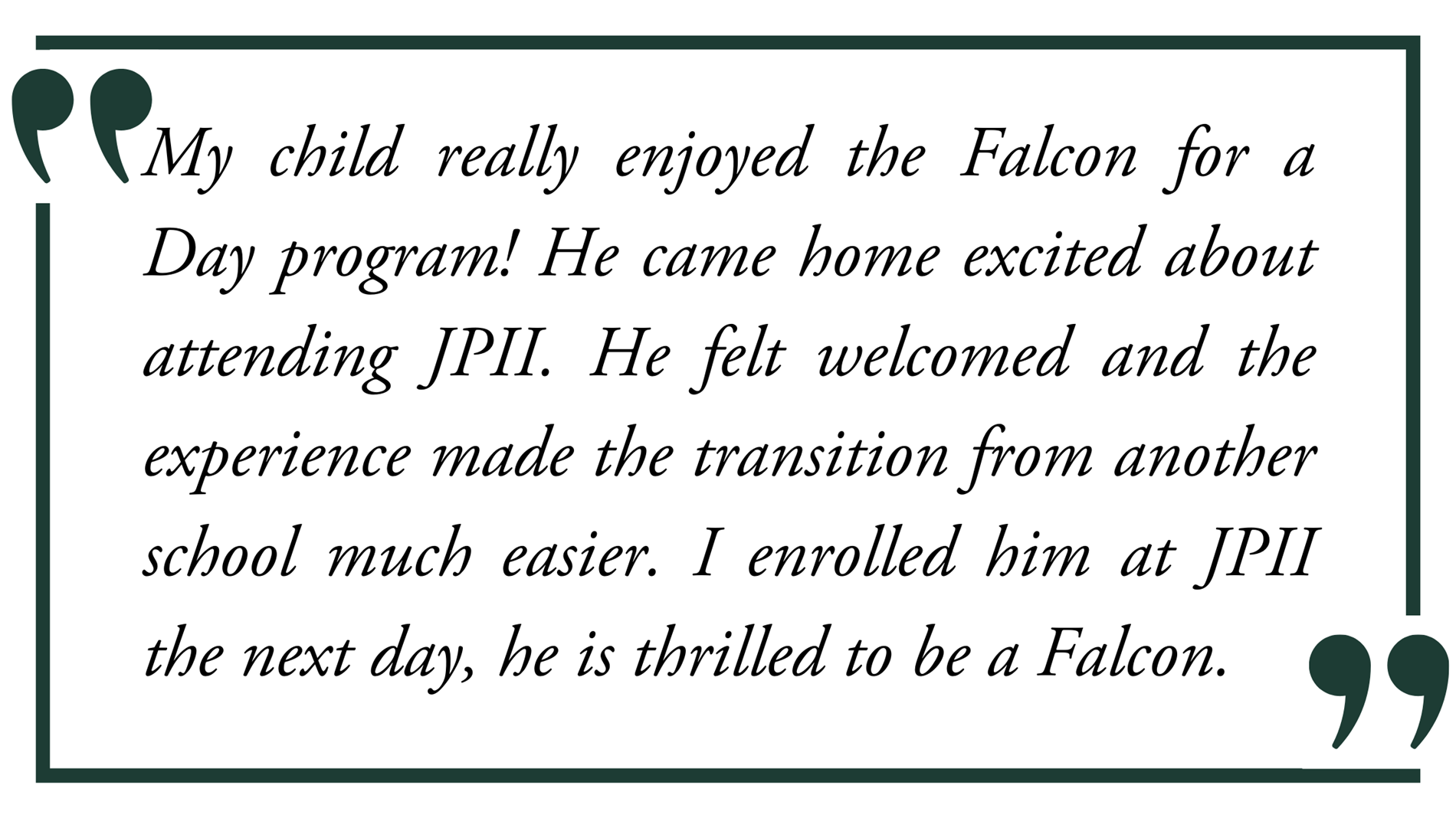 - Parent of a 10th-grade student
Best day to be Falcon for a Day?
Thursday!!! We can arrange for an A day or a B day schedule, if you would like to observe a specific class!
When should I be dropped off?
Please arrive in the front office by 7:45; school begins at 7:50am.
What to wear?
Young men are asked to wear clean khakis or dress pants and a collared shirt. Young ladies are asked to wear a modest length skirt, dress or dress slacks. Jeans are fine as long as there are no holes or rips. Please no shirts with suggestive language or graphics.
What's for lunch?
We ask that you bring a packed lunch.
Do I have to spend the whole day at JPII? No, if it is not possible for you to miss an entire day at your school, you are invited to spend a partial day with us.

When should I get picked up?
The day will end at 3:05 p.m. and you may be picked up in the front office.