From the Athletic Director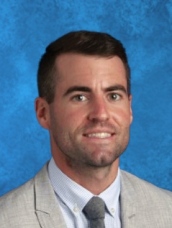 Welcome to the JPII Falcons Athletic Program! It's an honor for me to serve as Athletic Director for these hard-working, committed student-athletes. Over the last decade, JPII Catholic High School has built a strong foundation on which individual and team state championships have been achieved. Our student-athletes have competed at the highest levels, recording numerous school and state records; and continue to embody the core values our athletic programs represent.
The championship banners that hang in the JPII gymnasium are a testament to the hard work and dedication of our student-athletes, coaches, and parents, as well as, the stalwart support of our community. We believe that our program helps to form the whole child, teaching young men and women valuable lessons in leadership, teamwork, and perseverance; providing a Christ-centered environment to help our student-athletes realize their goals, overcome adversity, and prepare them for the future.
The athletic programs at JPII have grown immensely in participation and success in the last decade. Under the direction of our highly-knowledgeable, experienced coaching staff, I am confident our programs will continue to progress and compete consistently at a high level in northern Alabama and the state as a whole. To ensure the future growth and sustain excellence for our athletic program, we need continued support from our community. I would personally like to invite you to attend our athletic events throughout the year and join the Falcon Booster Club. I thank you in advance for supporting the JPII Athletic Program and the student-athletes we serve.
Sincerely,
Matt McManus
Athletic Director